Buckthorn Tea

5-layer silkscreen print about pleasant memories and Soviet nostalgia.





Banshee
2-layer silkscreen print.
Tear Drinkers
Silkscreen print about catharsis. One layer, green ink on chartreuse Japanese paper with multicoloured foil inclusions. Edition of 12.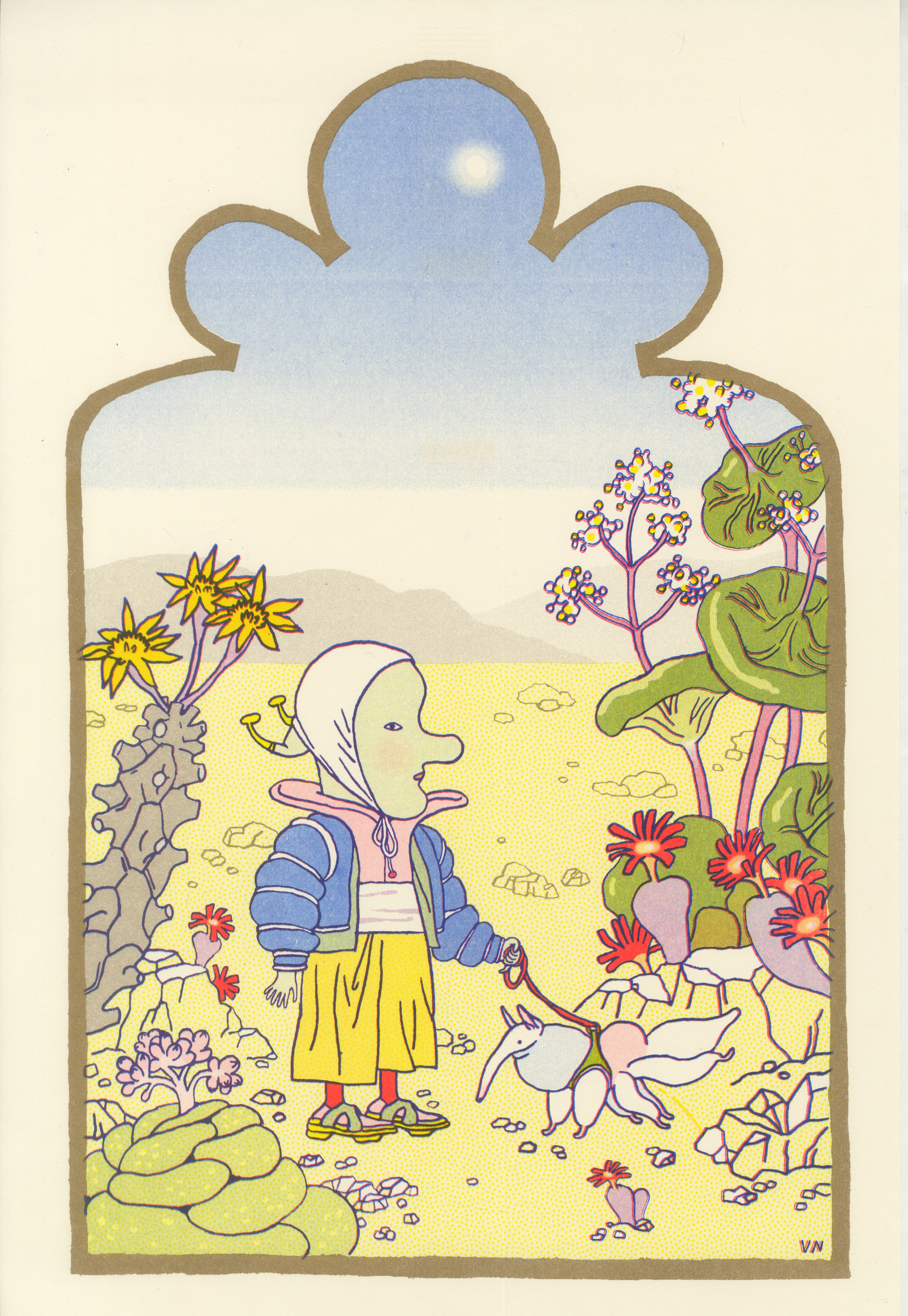 Portal

4-layer risograph print of an ordinary, yet alien view.
11x14", edition of 50.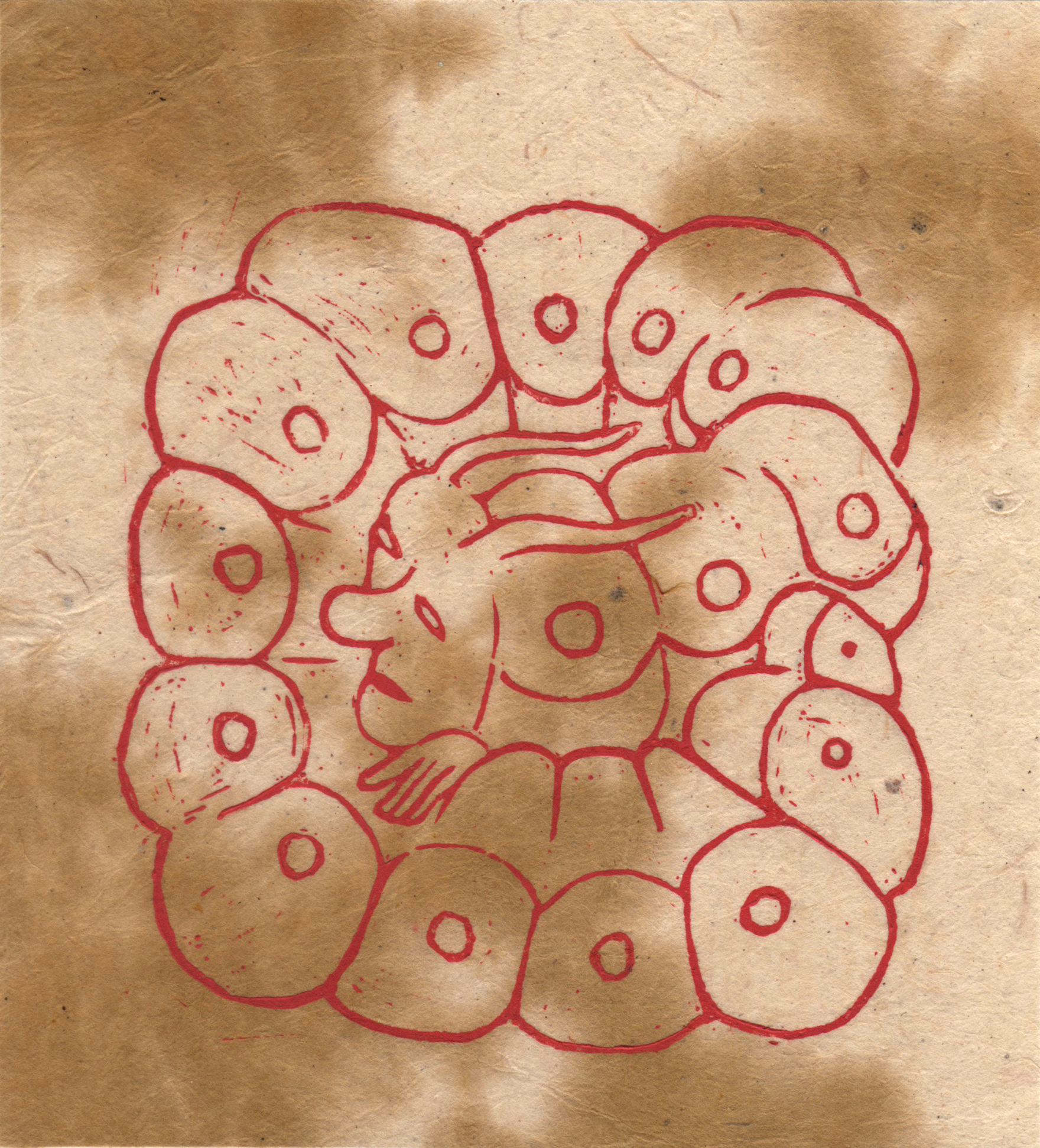 Third Instar
Stone lithograph about fears on Japanese kozo blend paper.
Sad Jester
2-colour risograph print, edition of 20.
---

All images © Varvara Nedilska, 2022